27 Ways to Be a Modern Man or 27 Ways to be fucking Pussifed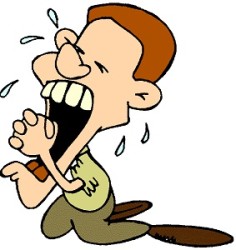 This from the New York times Style Section which seems to matter only to a certain class of people.
I'm sharing my actual thoughts while reading it without the standard filter.
You have been warned
~ R. Magic Brow
———————————————————————————————

---
Being a modern man today is no different than it was a century ago. It's all about adhering to principle. Sure, fashion, technology and architecture change over time, as do standards of etiquette, not to mention ways of carrying oneself in the public sphere. But the modern man will take the bits from the past that strike him as relevant and blend them with the stuff of today.
1. When the modern man buys shoes for his spouse, he doesn't have to ask her sister for the size. And he knows which brands run big or small.
I take her shoe shopping, preferably while I have her wear a butt plug or Ben Wa balls ( was that TMI?) and turn it into major erotic fun and manly points thus I don't need to know which brands run big or small.
2. The modern man never lets other people know when his confidence has sunk. He acts as if everything is going swimmingly until it is.
Oh no that's not a formula or a disaster or the incompetent. I have no problem seeking council from those wiser than myself, then deciding on a path. When presented with an individual who is more competent in the situation in question than I am, I will let them take the lead for the greater good.
3. The modern man is considerate. At the movie theater, he won't munch down a mouthful of popcorn during a quiet moment. He waits for some ruckus.
Seriously? How about you chew with your mouth shut. There, problem solved.
4. The modern man doesn't cut the fatty or charred bits off his fillet. Every bite of steak is a privilege, and it all goes down the hatch.
First of all only sissyfied, intellectual pussy's MUST have a tiny over priced tender filet. Real men actually know how to gnaw on a real steak like a T-bone, 20 OZ Porterhouse, Sirloin or NY Strip. Oh and we're not afraid to actually chew!
5. The modern man won't blow 10 minutes of his life looking for the best parking spot. He finds a reasonable one and puts his car between the lines.
 There is nothing wrong with taking 5 minutes to get an advantageous spot. Smart men drop their women off at the front door first. Then stalk and kill the best spot possible. Extra points for beating that bitch ass electric-hybrid in the competition for that spot.
6. Before the modern man heads off to bed, he makes sure his spouse's phone and his kids' electronic devices are charging for the night.
 Hell NO! Your woman's phone maybe, since it is our job to provide, care and protect. But the kids? Absolutely NOT! If they can't be responsible enough to remember, let them suffer the consequences and learn the lesson. NO helicopter parenting here.
7. The modern man buys only regular colas, like Coke or Dr Pepper. If you walk into his house looking for a Mountain Dew, he'll show you the door.
Coke is for men who need social convention and external approval. Most of us real men drink Mountain Dew because it has almost twice the caffeine than regular Coke!
8. The modern man uses the proper names for things. For example, he'll say "helicopter," not "chopper" like some gauche simpleton.
Sure if you're a momma's boy who would piss himself at the first sign of any kind of potential combat. I bet your momma didn't even let you have a GI Joe or plastic Army guys when you were a kid huh?
9. Having a daughter makes the modern man more of a complete person. He learns new stuff every day.
Wow, really? How about having children and being a responsible parent and meeting your responsibilities teaches you new things everyday?
10. The modern man makes sure the dishes on the rack have dried completely before putting them away.
Or you could just dry them, put them away and be done with it,
11. The modern man has never "pinned" a tweet, and he never will.
Ok, we finally agree on something. The only pinning I've ever done is in wrestling competition or that little hottie during foreplay.
12. The modern man checks the status of his Irish Spring bar before jumping in for a wash. Too small, it gets swapped out.
Who the hell cares as long as it still works.
13. The modern man listens to Wu-Tang at least once a week.
It's the only music your wife will let you listen to huh?
14. The modern man still jots down his grocery list on a piece of scratch paper. The market is no place for his face to be buried in the phone.
Heaven forbid you might trip over something and end up on the floor wailing like a little bitch over a stubbed toe in your hippie sandals.
15. The modern man has hardwood flooring. His children can detect his mood from the stamp of his Kenneth Cole oxfords.
Kenneth Cole oxfords? We're so impressed…. No not really.
16. The modern man lies on the side of the bed closer to the door. If an intruder gets in, he will try to fight him off, so that his wife has a chance to get away.
Agreed.
17. Does the modern man have a melon baller? What do you think? How else would the cantaloupe, watermelon and honeydew he serves be so uniformly shaped?
That's what knives are for, cut, slice, chop, make some BAD ASS art that get us so laid and we're done.
18. The modern man has thought seriously about buying a shoehorn.
How about buying a pair of shoes which simply fit? The only shoe horn I have is in my play bag as a pervertable for spanking. What? So I'm kinky, deal with it!
19. The modern man buys fresh flowers more to surprise his wife than to say he is sorry.
Agreed and it's major I'm getting some tonight points!!
20. On occasion, the modern man is the little spoon. Some nights, when he is feeling down or vulnerable, he needs an emotional and physical shield.
Granted our women can be our place of spiritual / emotional retreat to recharge and take respite from the slings and arrows of the world but physical shield? Really? She better be X CIA black Ops field agent, Special Forces, Secret Service bad ass otherwise ….. Could you possibly be anymore of a PUSSY?!
21. The modern man doesn't scold his daughter when she sneezes while eating an apple doughnut, even if the pieces fly everywhere.
 I wont even ask were this lame daughter thought came from. Shit happens in life, especially with offspring. Remain calm and buy a portable upholstery shampoo cleaner unit and take care of it.
22. The modern man still ambles half-naked down his driveway each morning to scoop up a crisp newspaper.
 Maybe in your world, many of us are too busy trying to provide to have time to read a morning paper. You're a stay at home guy while your wife goes out to work and bring home the major bacon huh?
23. The modern man has all of Michael Mann's films on Blu-ray (or whatever the highest quality thing is at the time).
Or any other gratuitously violent films which float your boat! Your wife does give you permission to watch such films right?
24. The modern man doesn't get hung up on his phone's battery percentage. If it needs to run flat, so be it.
Agreed! Plus we get a break from the incessant female need to…. communicate, text and call.
25. The modern man has no use for a gun. He doesn't own one, and he never will.
While you're at it put a sign on your forehead and front lawn which says, I am a victim. Then sit on your ass dialing 911 while the shit hits the fan (which chances are will happen in your life time) and wait for the cops to show up in the nick of time like on TV. Meanwhile just beg and plead with the bad guys, (until the cops arrive) not to harm you or rape your wife while you are forced to watch or worse. Yea that pacifist I am sheep crap always works with a pack of wolves. 
26. The modern man cries. He cries often.
Especially after someone has taken your  wife and endangered your children.  Only because you were completely INCAPABLE of defending them while waiting on someone (ie police) else to eventually show up, to DO IT FOR YOU!
27. People aren't sure if the modern man is a good dancer or not. That is, until the D.J. plays his jam and he goes out there and puts on a clinic.
Hey it they don't call it bust a move for nothing or a pathetic and sad cry for help.
Brian Lombardi lives in DeKalb, Illinois USA, with his wife, Linda, and their three children.